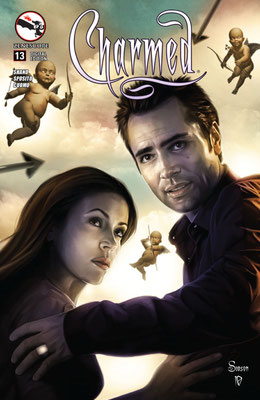 Court of Love
Publication Details
Series Title:
Charmed
Story Arc Title:
Season 10
Release Date:
November 4, 2015
Issue #:
37
Series Volume #:
7
Story Arc Issue #:
13
Story Arc Volume #:
3
Court of Love is issue 36. It is issue number one of Volume 7 and issue thirteen of season ten.
Summary
After Coop tells Phoebe about it, they go to stand before the Court of Love, awaiting judgment for Coop's actions. Piper and Leo approach the Elders for help with the Prue dilemma. Paige and Henry find themselves contemplating a future apart. Ben and Kyra join together to help Prue descend into the Demonic Wasteland for answers.
Yeah, none of this is going to go well.
Person, Place, or Thing
Characters
Returning from the TV Series
Locations
Returning from the TV Series
Objects
Returning from the TV Series
Powers
Returning from the TV Series