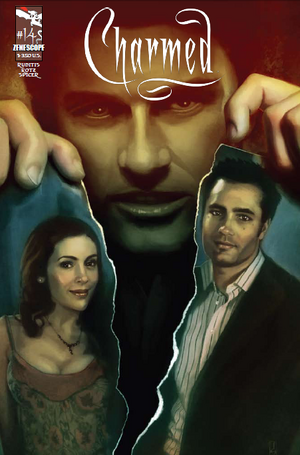 Cupid's Harrow
Publication Details
Release Date:
September 28, 2011
Issue #:
14
Series Volume #:
3
Pages:
22
Cupid's Harrow is issue #14. It is also the first issue in the third story arc.
Summary
Coop is on one of the toughest assignments a Cupid can accept and this time it comes with unexpected consequences. When Phoebe sees her husband plagued with questions about the family he never met, she tries to help by researching his past unaware that a mysterious force works against her. As she tries to orchestrate a reunion centuries in the making, she could wind up tearing a family apart.
Person, Place, or Thing
Powers
Returning from the TV Series
Haunting?
Invisibility
Cupid Influence
New Powers
Collecting Cupid Recruits
Releasing Cupid Recruits
The name is a play on the phrase Cupid's Arrow.
Ad blocker interference detected!
Wikia is a free-to-use site that makes money from advertising. We have a modified experience for viewers using ad blockers

Wikia is not accessible if you've made further modifications. Remove the custom ad blocker rule(s) and the page will load as expected.