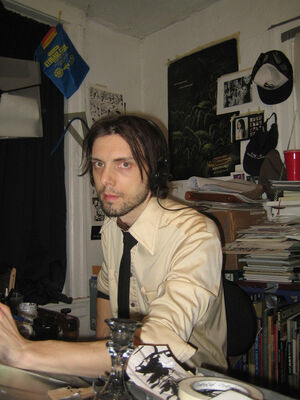 Creator Details
Worked On Numbers
Interiors Penciled:
8
Dean Kotz has drawn seven issues of the Charmed comics and is currently working on the eighth. He says it takes him about eight hours to do a page and he usually has finished a twenty two page comic in about four weeks.
He lives in Philidelphia, Pennsylvania.
He does sell pages he draws. You have to contact him to see if he still has a page that you are interested in.
Interiors
Edit
Other Works
Edit
Other Art
Edit
Ad blocker interference detected!
Wikia is a free-to-use site that makes money from advertising. We have a modified experience for viewers using ad blockers

Wikia is not accessible if you've made further modifications. Remove the custom ad blocker rule(s) and the page will load as expected.