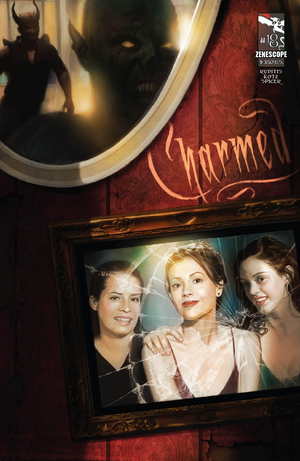 Four's Company
Publication Details
Release Date:
February 2, 2012
Released Price:
$3.50
Digital Release Price:
$3.99
Current Digital Price:
$1.99
Four's Company is issue #18. It is also the fifth and final issue in the third story arc. It marks the first time the final issue in a story arc was not also the final issue in the volume.
Summary
Demons have the run of San Francisco, Magic School is in turmoil, and Leo is missing (again)! When personal problems intertwine with magical ones, every member of the Halliwell family is in danger. The Charmed Ones must come together to bring the world back into order while their own magic works to tear it apart.
Person, Place, or Thing
Ad blocker interference detected!
Wikia is a free-to-use site that makes money from advertising. We have a modified experience for viewers using ad blockers

Wikia is not accessible if you've made further modifications. Remove the custom ad blocker rule(s) and the page will load as expected.