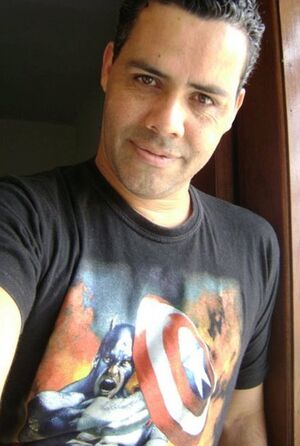 Marcio
Creator Details
Personal Details
Full Name:
Marcio Abreu
Worked On:
Interior Pencils
Series Worked On:
Season 9

Worked On Numbers
Interiors Penciled:
3
Marcio Abreu was the second main artist for the Charmed comics. He drew three issues. He stopped draing the comics after this stating that he had not been paid and was unable to come to terms with Zenescope.
He lives in Brazil.
Interiors
Edit
Other Works
Edit
Grimm Fairy Tales # 34
Grimm Fairy Tales Halloween 2010
Other Charmed Art
Edit
Other Works
Edit
Ad blocker interference detected!
Wikia is a free-to-use site that makes money from advertising. We have a modified experience for viewers using ad blockers

Wikia is not accessible if you've made further modifications. Remove the custom ad blocker rule(s) and the page will load as expected.