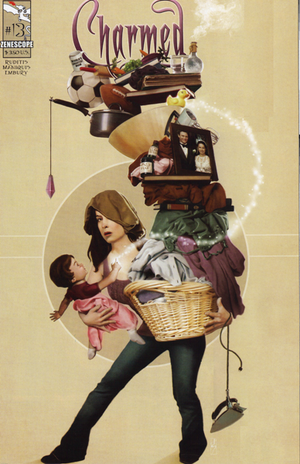 Piper's Place
Publication Details
Release Date:
September 7, 2011
Issue #:
13
Series Volume #:
3
Pages:
22
Piper's Place is issue #13. It is also a stand alone issue that starts out Volume 3.
Summary
Owning a restaurant of her very own has been Piper's dream for years. Now it's finally real. Opening night is a huge success and she's the talk of the town, but the additional workload--along with the magical turmoil of late--has taken a toll on her family life. A child's misguided spell has disastrous results as Piper learns whether or not she can truly have it all while she copes with a situation that would leave other moms quaking in their shoes.
Person, Place, or Thing
Locations
Returning from the TV Series
Vanquish Location
Spells and Book of Shadows Pages
Ad blocker interference detected!
Wikia is a free-to-use site that makes money from advertising. We have a modified experience for viewers using ad blockers

Wikia is not accessible if you've made further modifications. Remove the custom ad blocker rule(s) and the page will load as expected.