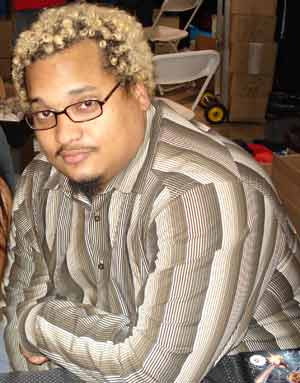 Creator Details
Personal Details
Full Name:
Raven Gregory
Worked On:
Writing
Editing
Series Worked On:
Season 9

Website(s):
Twitter
Worked On Numbers
Issues Written:
3
Issues Edited:
3
Raven Gregory co-authored the first three Charmed comics with Paul Ruditis while he got his comic-legs. He also helped edit them. He was a fan of Charmed before he started working on them. After No Rest for the Wicca he announced that the next issue would be his last. He is also the executive editor for the Zenescope.
Writings
Edited
Links
Gallery
Ad blocker interference detected!
Wikia is a free-to-use site that makes money from advertising. We have a modified experience for viewers using ad blockers

Wikia is not accessible if you've made further modifications. Remove the custom ad blocker rule(s) and the page will load as expected.