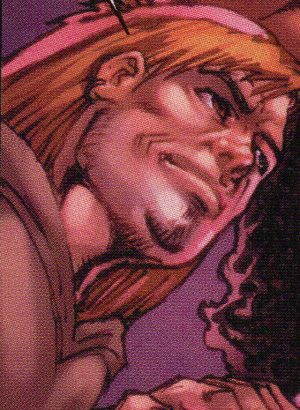 Weasel
Personal Info
Nickname:
Weasel
Additional Information
Number of Issues:
1
Comic Appearances
Appearances
First Appearance
Charmed Lives
Last Appearance
Only One Issue

Weasel was most likely a lower level demon, but it was not specifically mentioned.
In the Comics
Edit
Hogan went to Weasel and paid him to get a scroll with a map. He was going to pay Weasel, but Weasel wanted a little more. He annoyed Neena and she decided to deal with him her own way. She sent him flying across the floor, landing hard. Although he was most likely killed, his status was never confirmed, but Hogan was shocked by her actions.
Ad blocker interference detected!
Wikia is a free-to-use site that makes money from advertising. We have a modified experience for viewers using ad blockers

Wikia is not accessible if you've made further modifications. Remove the custom ad blocker rule(s) and the page will load as expected.